Dr. Abhidha Shah
MBBS, MS (General Surgery), MCh (Neurosurgery), IFAANS(USA)
It enhances neurological health and facilitates recovery. Regain your strength, mobility, and overall well-being with personalized rehabilitation plans tailored to your specific needs, guided by our expert neurosurgeon.
A surgical procedure that removes the lamina, the bony arch of the vertebra, to relieve pressure on the spinal cord or nerves, alleviating pain and improving mobility in individuals with spinal stenosis or other spinal conditions.
Consultations to promote optimal brain health, providing personalized guidance and care for neurological well-being. Get the expert advice you need to navigate your neurological concerns and optimize your overall health.
Testimonials
Testimonials
Monish Bansali
20-May-2019
"Dear Dr. Shah, thank you very much for the exceptional care you provided during my time of emergency. Giving me a second chance at life is the greatest gift I have ever received. I am grateful that I will be able to have the opportunity to watch my kids grow up and continue to live a good life with my wife. This whole experience truly gave me a firsthand feel of how precious life is, and I will take very few things for granted. I can truly say I owe my life to you. Thank you."
Ankit J
15-Dec-2020
"Dr Shah is the most caring, kind, respectful surgeon we have ever had. And we have had a lot of surgeons. She added the personal touch to a traumatic brain situation and treated us like her own family. Five stars is not enough. She and her team are incredible. Honestly, we could not have been more blessed to have had her. There really are just not enough words to thank her for her care."
Krunal Doshi
24-Mar-2021
"Thank you so much for giving me a second change at a pain free existence. My recovery has been easy to handle and I owe that success all to you. It's been a pleasure to have you as my surgeon and strive to meet with your expectations. Again thank you Dr Abhidha Shah"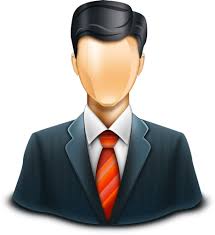 Ashwini More
11-Jan-2023
Experienced Doctor, giving personal attention to the patient Best neurosurgeon Thank you so much madam...:) For operating my Mother.
All
Images
Videos
Microsurgical anatomy of the subarachnoid cisterns and surgical implications, 11-Oct-2023 02:11
Cranio Vertebral Junction Disorders: Anatomy and Radiology - Dr. Abhidha Shah, 11-Oct-2023 02:11
Rationalizing surgery for epidermoids by Dr. Abhidha Shah, 11-Oct-2023 02:11
What is Epilepsy? - Dr. Abhidha Shah, 11-Oct-2023 02:11
Glioma - Brain Tumours: Causes, Symptoms, Treatment - Dr. Abhidha Shah, 11-Oct-2023 02:11
Session on "Brain Tumor" by Dr Abhidha Shah, Consultant Neurosurgeon., 11-Oct-2023 02:11
Brain Aneurysms: Causes, Symptoms and Treatments - Dr. Abhidha Shah, 11-Oct-2023 02:11
Gallery
Check my Gallery
Appointment
Book Appointment
*
*
If you faced any issue in booking an appointment or in need of immediate health assistance, kindly get in touch with me.
Address
King Edward Memorial Hospital, Parel, Mumbai, Maharashtra, 400012
Email Us
abhidha@gmail.com